"The best readers are the best writers."
A friend spoke these words to me years ago, back when I was still a "closeted writer" who feared her lack of an English/writing degree would prevent her from being accepted into the official "writers club". At the time, I didn't really understand this quote. I mean, I definitely liked it: "The best readers are the best writers." Well, that's great, I thought, because I read a lot. Like, a lot, a lot, a lot…
As the years have gone by, and my stack of read books has grown taller and taller, I've finally come to understand what my friend meant.
Reading = Knowledge
Reading = Inspiration
Reading = Better Writing
Without a doubt, reading has made me a better writer. It has strengthened my storytelling skills, expanded my creative horizons and given me a plethora of inspiration (oh yeah, I totally just used the word 
plethora
). Now, I can't tell you exactly how many books I've read (500? 1,000? 10,000?), but I can tell you which authors have impacted me the most. Today, in honor of celebrating women in fiction (
#ReadWomen2014
), I'd like to pay tribute to the female authors who've given me the most inspiration. If it wasn't for their various influences, I wouldn't be the writer I am today.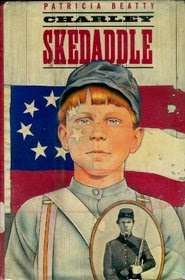 "What a young person reads becomes part of his or her mental luggage forever! This is the learning time, short but vital to the future adult. That mental luggage deserves to be filled with the best stuff only, not pap. It may have a long, long way to go." – Patricia Beatty
The day I picked up "Charlie Skedaddle" by Patricia Beatty was the day I became a book fanatic. It was also the day I realized I wanted to be an author when I grew up. After reading and absorbing Beatty's novels (multiple times), I nervously began writing my own. Admittedly, most of this "writing" took place in my daydreamin' head, safe and sound where nobody but me could experience them. However, a few made it into a notebook I kept hidden under my pillow, and one even made it onto a computer when I was in 6th grade (a 32-page story about a girl who traveled back in time to the Civil War era…Yeah, it was awesome.). Despite my terror to admit to the world I wanted to be a writer (that confession wouldn't come for years, after I graduated from college), I was able to admit my creative passion to myself. I may have only been a child, but I knew I wanted to spend the rest of my life writing stories.
So, thank you, Patricia Beatty. If it wasn't for you, I wouldn't have fallen in love with reading, and I wouldn't be pursuing my dream of being a published author.
Marie Lu: The Style Guru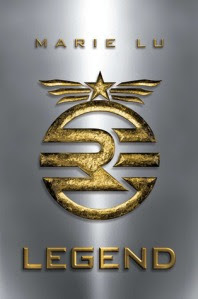 "Each day means a new twenty-four hours. Each day means everything's possible again. You live in the moment, you die in the moment, you take it all one day at a time." ― Marie Lu, "Legend"
One of the up's (and down's) of reading a lot while you write is you accidentally mimic the author you're currently reading. This happened to me while I was devouring Marie Lu's "Legend". Suddenly, my writing became clearer and more precise, my characters more likable and endearing, my plot faster and tighter. Ever since that happy accident, I've aspired to write more like Lu. To use my words and build my sentences to draw  readers in and keep them there. To weave simple yet complex story lines around my audience–round and round–until they're trapped and can't break free, even after they've finished the book.
So, thank you, Marie Lu. If it wasn't for you, I wouldn't understand how to ensnare an audience with good lookin' storytelling.
Maureen Johnson & Cassandra Clare: Cleverness & Wit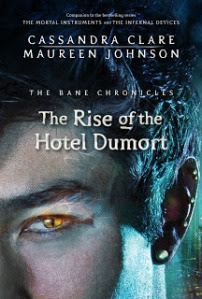 "And if we get caught, I will claim I made you go. At gunpoint. I am American. People will assume I'm armed." -Maureen Johnson, "The Name of the Star"
People tell me I'm a funny person. And I've been told I can be a funny writer, too. However, I don't like to write comedy. I just don't. My comfort zone tends to be in the suspense/horror/thriller genres. Yet, despite my preference to create tenser, scarier plots, Maureen Johnson and Cassandra Clare have proven even dark tales need to be lightened up sometimes. Their serious, yet witty novels have taught me that adding dashes of clever humor can add surprising depth to a story. It can also endear readers to your characters and make them more memorable.
So, thank you, Maureen Johnson and Cassandra Clare. If it wasn't for you (and you), I wouldn't understand how sprinkles of comedy can make any story better.
"Let me give you a piece of advice. The handsome young fellow who's trying to rescue you from a hideous fate is never wrong. Not even if he says the sky is purple and made of hedgehogs." -Cassandra Clare, "The Infernal Devices"
Laini Taylor: Weirdness is Goodness
"I write books for youngish people, but they can also be read and enjoyed by oldish people, aka grown-ups. You know grown-ups? They tend to be a little bigger and hairier than kids. But not always." -Laini Taylor
Okay, I admit it. I can be weird (hellllo, I'm a writer; we all have a weird screw inside of us, right?). Well, it wasn't until I read Laini Taylor's "Daughter of Smoke & Bone" that I was able to confidently infuse that weirdness into my writing. Taylor taught me that being quirky–saying things, thinking things and creating things that make the reader go, "Huh?"–can be a wonderful and powerful tool. For example, rather than having a protagonist with brown hair and blue eyes, why not have a protagonist with blue hair and brown eyes?
"Think outside the box!" Taylor's writing shouts. "Like way, way outside the box. Do it, do it, do it!" So, I try. Every time I sit down at my desk, I think, "Be odd. Be different. It's okay. Laini Taylor said so."
So, thank you, Laini Taylor. If it wasn't for you, I wouldn't have embraced my eccentric tendencies and breathed them into my stories.
Marissa Meyer: The Delightful Contortionist 
"Even in the future the story begins with once upon a time." -Marissa Meyer, "Cinder"
I've always prided myself on being a writer that likes to brainstorm concepts that are as original as possible. I'm always sniffing around the misty alleys of my mind, trying to find an idea that just might be "the next big thing" in the YA market. I've never been a fan of taking already written stories (like a fairy tale) and putting a unique spin on them.
Then I began reading Marissa Meyer's "Lunar Chronicles" and my entire outlook changed. Her crazy sci-fi contortion of "Cinderella" totally sold me on the unoriginal-original concept. Why not put a new twist on an old story? Why not embrace a solid foundation and build your own–original–world on top of it? Being a writer means being creative, and if you can create a spectacular story using a tried and true formula, you should. Why not?
So, thank you, Marissa Meyer. If it wasn't for you, I wouldn't be willing to open my eyes and see there are stories all around me that can be bent, shaped and warped into something fresh and dazzling.
Rainbow Rowell: Character Jedi Master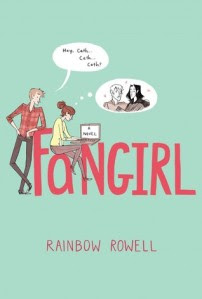 "Eleanor was right. She never looked nice. She looked like art, and art wasn't supposed to look nice; it was supposed to make you feel something." -Rainbow Rowell, "Eleanor & Park"
One of my biggest weaknesses as a writer has always seemed to be my characters. And I think I've finally figured out why: Until 2013, I'd never read a Rainbow Rowell book.
FYI, writers: if you want a "how to" lesson on character building, this is your teacher. Rowell's novels have inspired me to dig deeper and reach higher when it comes to my characters. She's shown me they shouldn't be 2-D individuals who entertain an audience. They should be 3-D humans who punch through a black and white page, straight into a reader's heart. Characters should be likable, relatable, convincible. Characters should leave a permanent dent on a reader's soul.
So, thank you, Rainbow Rowell. If it wasn't for you, I wouldn't even know how to begin writing better, deeper, truer characters.
Kathrynn Stockett: The Cheerleader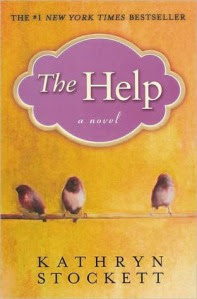 "If you ask my husband my best trait, he'll smile and say, 'She never gives up.' But if you ask him my worst trait, he'll get a funny tic in his cheek, narrow his eyes and hiss, 'She. Never. Gives. Up.'" -Kathryn Stockett
When people ask me what I do for a living, I joke and say, "I'm in the Industry of Rejection." Sadly, it's a true statement for most writers. I began sending my first query letters in 2009, after I finished my first real manuscript (and, no, it wasn't about a girl who traveled back in time to the Civil War era). I was so certain I'd written a story worthy of nabbing an agent. So certain!…And then I got my first rejection letter. Ooouucchh! That was followed by a second, a fourth, a tenth, a twentieth. I slowly began to realize I'd chosen a career that wasn't only tough to break into, but could very well break my spirit.
"I loved your story, but…". "Unfortunately…". "Your story still needs work…". "We regret to inform you..". "Thank you for your submission. However…". "Best of luck with this project and all your endeavors."
Yeah, let's face it, rejection hurts. Every. Time. And, I'll be honest, after a particularly harsh round of "Thanks, but no thanks," responses, I think, "Maybe I should just give up?" Then I recall Kathryn Stockett's journey and I clench my jaw, lift my chin and keep trying.
Did you know Stockett's bestseller, "The Help", was rejected 60 times before an agent finally gave her a chance? 60. Times! And, yet, after each stinging rejection, she didn't give up. She went back, revised and then sent out more query letters. That's how much she believed in her story. Despite the "Unfortunately"'s and the "Best of luck"'s, she refused to quit. Stockett's "never say die attitude" has taught me that rejection isn't the name of the game. Determination is. If you believe in your story, you should never give up on finding it a home. Keep writing, keep fighting! (Read more about Stockett's relentless journey here).
So, thank you Kathryn Stockett. If it wasn't for you, I may have given up on my dream a long time ago. And if it wasn't for you, I may not have the stamina to keep going now!
Thank you to all the women authors who've inspired me. This small list doesn't even come close to naming each and every one of you out there. But, trust me, if it wasn't for you, I wouldn't be the writer I am today.
Thank you. Thank you. Thank you.
"I write because I must. It's not a choice or a pastime, it's an unyielding calling and my passion." -Elizabeth Reyes
Jenna Willett is a native of Denver, Colorado. Currently, she's working as a Lead Copywriter for a Denver ad agency, while pursuing her ultimate dream as a traditionally published author. In 2011, she optioned one of her young adult manuscripts to Envision Media Arts, a film, television and commercial production company based at Paramount Studios. She also enjoys writing the occasional short story or flash fiction piece (Why?) (Muck & Mire).
Besides writing, Jenna is proud to call herself a book lover advocate. It's rare to find her without a novel in her bag. Like music, her taste in books is rather eclectic, though she tends to lean towards the ever expanding YA genre. Some of her favorites include Markus Zusak's The Book Thief, Laini Taylor's Daughter of Smoke & Bone and Scott Westerfield's Leviathan series. In the adult fiction arena, she loves John Connolly's The Book of Lost Things, Sarah Gruen's Water for Elephants and Ken Follett's Fall of Giants. Check out her entire bookshelf onGoodreads. Friend requests are always accepted!
Don't worry, Jenna doesn't spend all of her time with her head in the clouds or her nose in a book. She also enjoys fitness (currently addicted to spin), spending lots of time with her two beautiful nephews, and wishing she could afford to eat more sushi…And, yes, she loves living in Colorado, but no, she doesn't ski or snowboard, so don't ask her which slopes to check out (though Vail is awesome for shopping and sipping cocoa while "people watching"). When writing, she must leave the house or empty it of chocolate, otherwise she will devour it all, and, inevitably, blow up like Harry's Aunt Marge!
Related Articles 
Celebrating 1,000 Years of Women Writers
 FEATURE! 'Five Inspiring Authors'
#ReadWomen2014 Aims To Bring Gender Equality To The Literary World